WE TAKE SUSTAINABILITY SERIOUSLY. IT'S ONE OF OUR 5 ECO-VALUES!
Juice Beauty, as the OG "Original Green" of Clean Beauty, has been cleaning up the Beauty Space since 2005. We take our commitment to protecting the environment seriously, which is why we are continuing our sustainability efforts and taking a stand to help clean up our oceans by the Ocean Waste Plastic concept.


The majority, up to 95%, of plastic packaging is only used once¹ and at least 8 million tons of plastics leak into the ocean each year – which is equivalent to dumping the contents of one garbage truck into the ocean per minute.² By 2050 experts estimate there will be more plastic than fish by weight in the oceans.³


Using post-consumer (land) recycled plastic combined with the Ocean Waste Plastic concept instead of petroleum-based virgin plastic, is one step in the right direction of reducing waste in our environment and helping to lead the way in cleaning up the beauty industry.


We are committed to protecting your health, the health of animals and the environment. We are proud of our latest product release, STEM CELLULAR™ Anti-Wrinkle Retinol Overnight Serum, not only for the amazing planet & health saving organic ingredients and powerful retinols on the inside, but for the 100% sustainable packaging.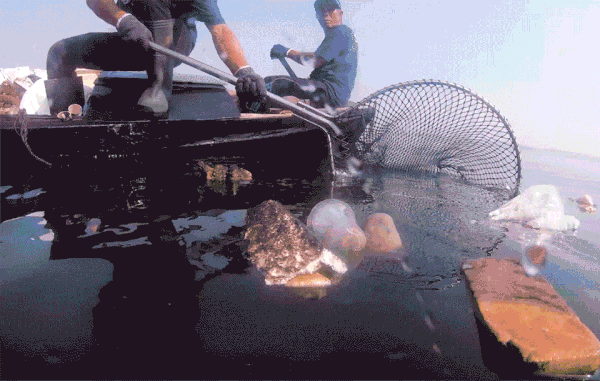 WHAT IS OCEAN WASTE PLASTIC?
A concept made with the purpose of cleaning our oceans from plastic pollution. For each gram of post-consumer recycled plastic (PCR) we use for our packaging , we remove the same amount of plastic from oceans and rivers. We see this as a perfect opportunity to support the environment by saving oceans and rivers from plastic pollution.


Our STEM CELLULAR™ Anti-Wrinkle Retinol Overnight Serum is produced with Recycled Plastic and we will be moving every full-size bestselling plastic bottle product, one by one, to post-consumer recycled plastic.


Cleaning up the oceans and the earth is a huge undertaking, and at Juice Beauty we are committed to doing all that we can to be sustainable and protect the environment. Learn more here:
JUICE BEAUTY'S SUSTAINABLE PRACTICES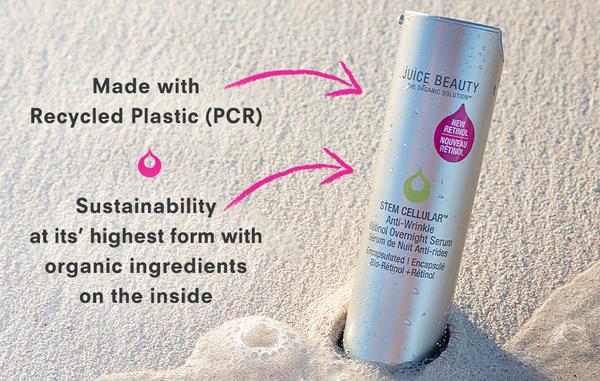 WHERE OUR SUPPLIER COLLECTS OCEAN WASTE PLASTIC:
MADE WITH 100% RECYCLED PLASTIC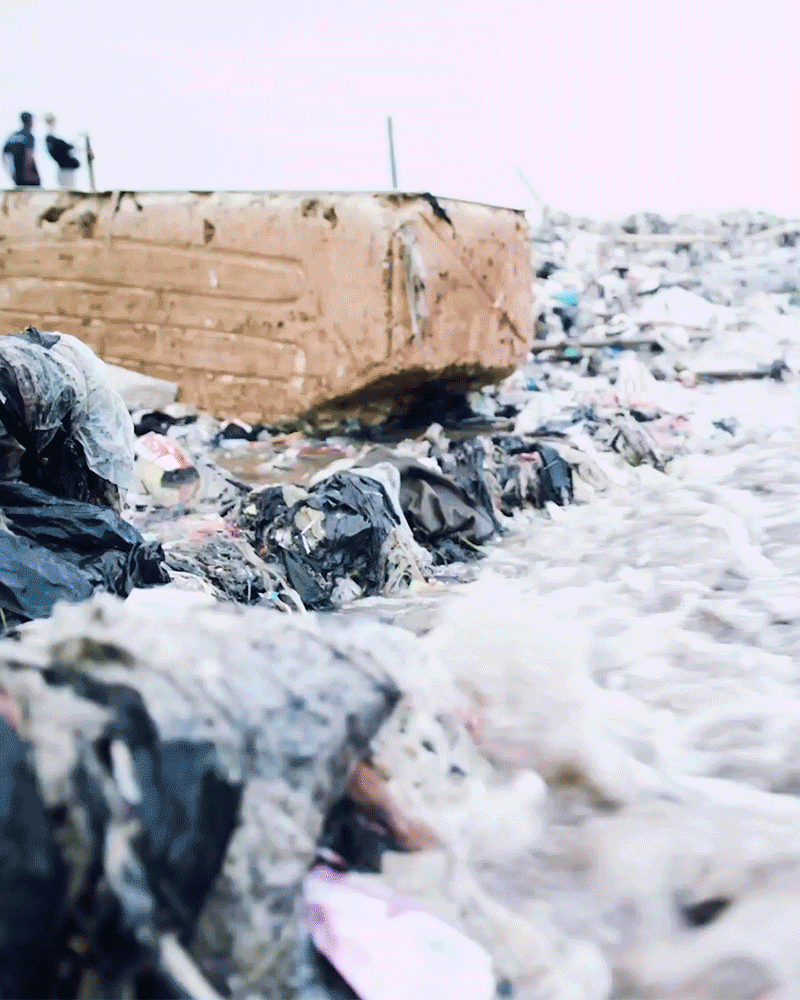 OCEAN WASTE PLASTIC IMPACT
Current greenhouse gas emissions from the virgin plastic lifecycle threaten our ability to meet global climate targets⁴
1,000g of plastic collected is equivalent to 1,000g of plastic removed from the ocean directly
Ocean Waste Plastic complies with EU's cosmetic regulations for safe packaging
LEARN MORE ABOUT OUR ECO-VALUES
¹ World Economic Forum "The New Plastics Economy" (January 2016)
² Jambeck JR, Geyer R, Wilcox C, Siegler TR, Perryman M, Andrady A, Narayan R and Law KL (2015) Plastic waste inputs from land into the ocean. Science. 347: 768-771. doi: 10.1126/ science.1260352
³ World Economic Forum "The New Plastics Economy" (January 2016)
⁴ Center for International Environmental Law, "The Hidden Costs of a Plastic Planet" (2019)